Rubber Decking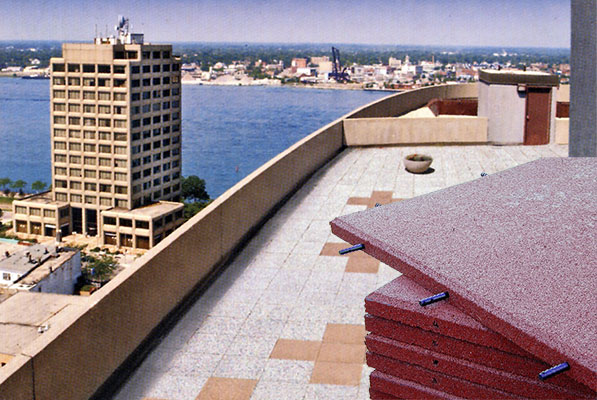 Recycled rubber is the ideal material for use on exterior floor surfaces such as on decks, patios or walkways. These materials will not rot or crack. Rubber decking can be installed over any firm, flat subsurface.
Recycled rubber tiles and pavers are the perfect product for use on rooftop decks or patios, installed over fragile, waterproof membranes.
Our rubber decking materials come in a variety of sizes, shapes, thicknesses and colors. Many can be installed without using adhesive, making installation or repairs very easy. Most of these products are available in a selection of standard or premium color options.
Have questions about our rubber decking products? Browse through the information below, contact us directly by phone at 800-842-2914 or request more information online.