Rubber Playground Tiles & Safety Surfacing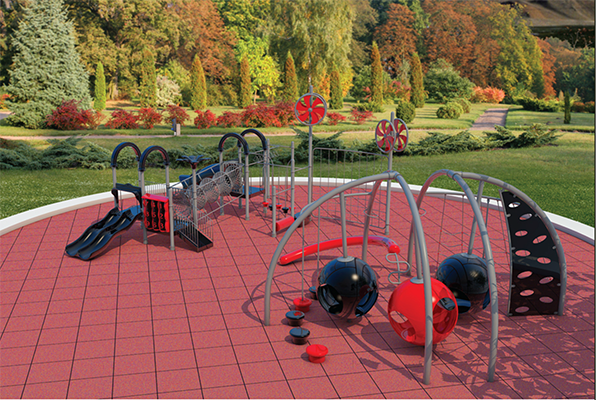 When it comes to creating a safe playground environment rubber playground tiles are among the most important design and construction components. Our rubber playground tiles and pavers have become the industry standards for use in public or residential applications worldwide.
Playgrounds come in many sizes and shapes. They can be a small, simple backyard play area or a large multi-purpose public playground located at a school, recreation center or church. Each of these facilities has one thing in common. They must provide an impact absorbing safety surface which will protect against injuries related to falls from the play structures.
Diamond Safety Concepts represents most of the playground safety surfacing industry's major manufactures. We offer playground tiles and pavers, made from recycled tire rubber. These materials are available with certified fall-height ratings ranging from two to ten feet. Our rubber playground surfacing products come in a variety of standard and premium colors.
Our rubber playground tiles can be installed over any firm, flat subsurface, such as concrete, asphalt or a compacted sand/gravel base. Many of our products can be installed with minimal or even no adhesive at all. Most of the manufacturers that we represent also offer a complete selection of transition ramps, corners and ADA compliant wheelchair ramps.
Have questions about our rubber playground tiles and playground safety surfacing products? Browse through the products displayed on our playground surfacing category page below. A click on any playground surfacing product image will take you to the detail page for that product where you can view specific technical information about that product along with installation instructions and pricing.
If you have questions, you can contact us directly today by phone at 800-842-2914. You can also can request information or obtain a free price quote online.